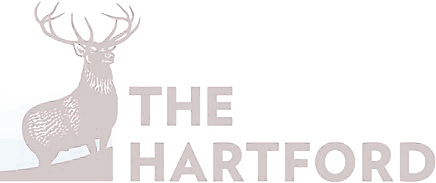 We specialize in providing quality commercial loan participations to lenders across the United States. Our participations are backed by loans to current and prospective insurance agency owners and financial advisors for the purpose of business acquisition, expansion, refinance, and working capital. 
Having originated more than $500MM in loans, we have a unique perspective and insight in the industries we specialize in. We leverage this experience to help our participating lenders grow their loan portfolios without growing their expenses. 
We provide quality loan products to those in the insurance and wealth management industries, while helping community banks expand their loan portfolio's size and industry diversification.
About Capital Resources
Founded in 2005, Capital Resources specializes in providing loans to insurance agency owners and wealth management advisors. These loans are provided for the purpose of business acquisition, the refinancing of existing debt, and business expansion. A portion of these loans are funded through the sale of loan participations to a network of community banks and accredited investors. 
Insurance Agency Loans
We provide loans to independent property and casualty insurance agency owners as well as captive agents of Allstate Insurance Company. 
Wealth Advisor Loans
Our wealth advisor clients include Registered Investment Advisors, Independent Broker Dealers, and Dually Registered Advisory Practices. All of our Financial Advisor clients "own" their clients and are not captive to a single broker dealer.
Experience in Numbers
We don't just claim to have experience, we have the numbers to back it up.
Why Capital Resources?
Community banks across the United States choose to buy commercial loan participations from Capital Resources because our loan participation program stands above the rest.
Loan Servicing
Once you purchase a loan participation from Capital Resources, our work isn't done. Capital Resources provides full loan servicing on every commercial loan participation it offers.
Credit Quality
Credit quality and consistency are key factors for the Capital Resources' loan participation program. We work hard during our underwriting process to analyze and identify risk associated with each opportunity.
"Capital Resources has been one of our top performing loan partners in terms of efficiency, yield, and the geographic loan diversification we're looking for."
"Over nearly 14 years, CR has sold nearly $20MM in Allstate agency loans to our bank and provided servicing for those loans.  Their staff does a great job underwriting, documenting, and servicing loans, so our credit department stays in tune with the borrowers financial situation.  Best part, all of these loans returned 200bp+ more yield than other comparably risk rated C&I credits in our loan portfolio along the way."
"Our bank has worked with Capital Resources for several years and has bought several loans from them. They do a thorough job of evaluating credit worthiness of prospective borrowers and provide very complete credit memorandums for the bank to review. They have been responsive to our questions and are very prompt to provide additional information if requested. Our experience with the loans we have purchased has been excellent. I have been impressed with their honesty and straight forward way of doing business. "
Our Office
13200 Metcalf Ave Suite 190
Overland Park, KS 66123
Office Hours
Mon-Fri: 9am - 5pm
Sat-Sun: Closed
Contact Us
(866) 523-6641